I can't believe that the first week of December is over!  Christmas is just around the corner!  How are you guys doing with your shopping?  I'm in pretty good shape here.  I am now in wrapping mode.  Let's just say I am not sure that there is a square inch in my downstairs that does not have glitter on it.
Personally, it's been a busy week here wrapping things up for Christmas.  My husband goes in for major surgery on Tuesday.  Nothing like an early Christmas deadline to get your to do list done.  While the timing makes life a little crazy this week, I am praying that this surgery will make my husband cancer free.  That to me would be the best Christmas Present EVER!  (more on our story in a later post).
Here are a few links that may I found interesting this week: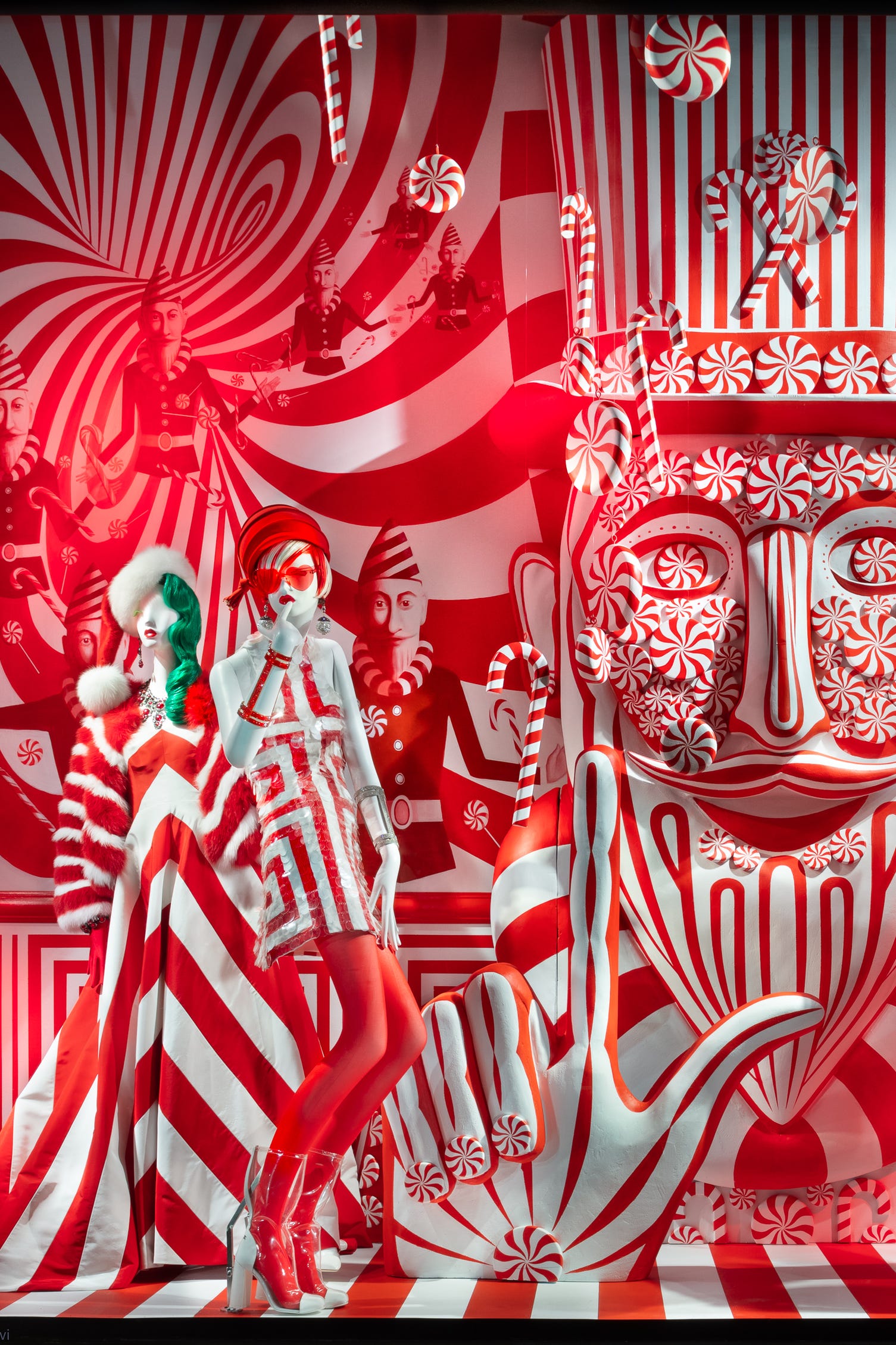 I don't know about you, but I look forward to holiday windows every year.  When we lived in NYC, I would make a trek down to midtown to check out all of the holiday displays first hand.  Bergdorf was always my favorite and this year is no exception.  Enjoy looking at the gorgeous displays.
Each season, I am invited to at least one party asking for a white elephant gift. (Note to self middle schoolers don't like this gift giving game.  They get very upset when someone "takes" their gift).  If you are like me, I am always on the lookout for a fun, creative gift.  Check out these ideas from Real Simple.  Some are brilliant!

I don't know about you but I am trying to raise my teenage son to be grateful and not feel entitled.  It is so hard for teens to be appreciative of what they have when they are pressured to "keep up with the Jones."  I thought that this article was a nice look at how to raise a grateful teen.  I love the idea of a gratitude journal!
Us Weekly wrote a whole article about how awesome this tote is.  I have been a fan of this bag for months.  What a great Christmas present.
Get these beauty editors take on the best beauty products to nourish your winter skin.  Each editor shares with you the products that they use personally and what they love about them.
Hope you loved this week's Friday 5.  Have a great weekend.
(Visited 121 times, 1 visits today)